Why Choose Us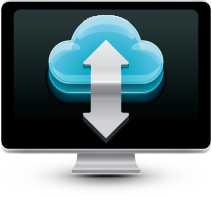 We help our clients with anything they need.
Try asking large hosting companies for something "personal". Not one of them will be able to deliver a personal care to their clients.
Try asking them for a personal opinion about something or have them to please install something, which you know only takes 10 minutes to be done. Either one of their template "policy" messages will be thrown at you or it's going to cost you a lot to get it done.
We can provide what larger web hosting companies won't be able to provide:
personal touch
About Connic Web Hosting
Connic Web Hosting operates its servers at a professional data center in Houston, TX - centrally located to provide premium hosting service to the entire North American market. Our servers are located in a data center with instant backup battery power, and equipped with generator power for extended outages. We operate CentOS Linux on servers equipped with quad-core processors and error-checking server memory.
We offer free callback support service, including sales support for prospective clients. For best service please email your phone number and a good time to call to info@connicweb.com. Alternatively you can call us at (347) 450-8016.